5 Great New Year's Goals for 2022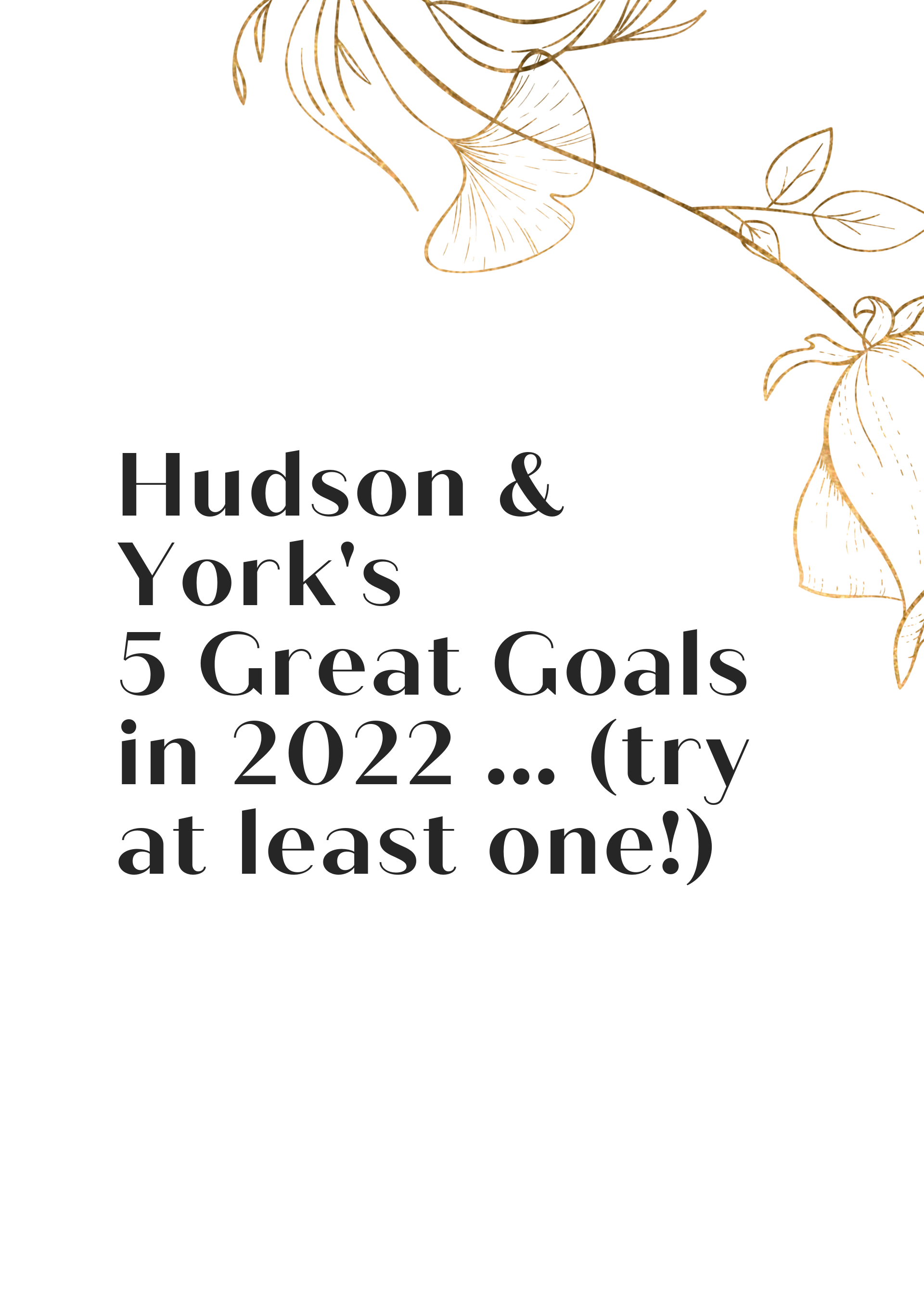 Many of us are relieved to close out 2021 and embrace the New Year. For many people, 2022 represents a new era where they can seize the moment and work towards being happier and more productive. We took the liberty of outlining some key New Year's resolutions that everyone should have on their list.
1.   
Surround Yourself With Positive People
If your goal is to be more positive and optimistic in 2022, why not start by surrounding yourself with positive people? The people around us play a large role in shaping how we view the world and in creating meaningful memories.
Consider calling over some of the upbeat people in your life over for a cup of coffee or hot cocoa. This also gives you a chance to reconnect with family or old friends and get a more positive outlook on life.
2.   
Meditate
Few things can compete with meditation when it comes to helping you achieve focus and inner-peace. This ancient practice offers a number of physical and mental health benefits such as reduced stress and improved resilience.
If you are trying to meditate for the first time, consider taking things slow with a guided meditation course. You can gradually work your way towards longer sessions at a comfortable pace that suits you.
3.   
Give Back
Giving back can be a fulfilling act that also helps those around you. You may have experienced moments in your life where you had to rely on others for assistance. Try repaying the favor or simply repay it forward.
You can give back in simple ways such as donating to your local veterans group, or by volunteering at a soup kitchen. A small act can go a long way in brightening up someone's day and give them hope. So consider making a few gestures in the coming year. It could make both you and someone else incredibly happy.
4.   
Treat People With Kindness
The challenges of life can weigh all of us down at some point. This often leads to moments of frustration where we may treat others worse than they deserve. You may not be able to undo a past mistake, but it's never too late to start being kinder to those around you.
A single act of kindness can improve your own mood and offer support for those who are struggling in life. The people you are kind to may also reciprocate the gesture in the future. There is never a downside to being kind, so consider making this a core resolution for 2022.
5.   
Find a Hobby You Will Love
The pandemic helped many people discover new hobbies they could indulge in indoors. This trend has led to many people becoming artists, craftsmen, and novice bakers.
If you haven't found the right hobby for yourself yet, keep looking! A hobby can offer a pleasant escape from life's burdens. It can also provide a way to unwind in the evenings and on weekends.
Final Thoughts
You don't need to have a large number of New Year's resolutions to make 2022 your year. After all, there's no point in following dozens of resolutions if you can't find the time or energy to work on each one. So consider taking things at a calm and manageable pace in 2022. You will certainly feel better for it.