7 Fresh and Inspiring Home Décor Ideas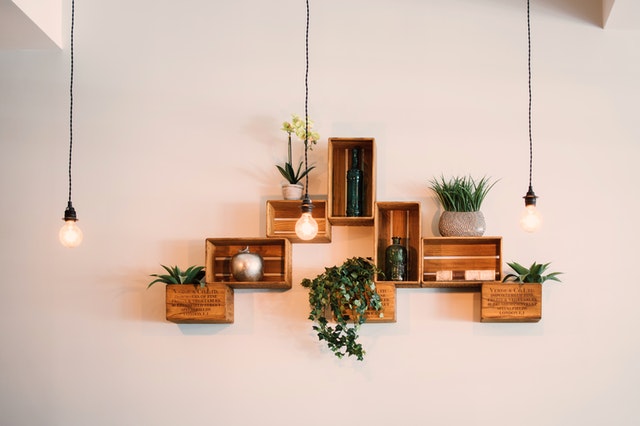 Every home needs a decor update every now and then. This could be due to changing trends, or simply because you're no longer thrilled by a room's appearance. The good news is that there are plenty of ways to revamp your living space without performing a complete renovation.
Today we will be looking at seven fresh and inspiring home décor ideas.
1.   
Colorful Throw Pillows
The humble throw pillow isn't just for comfort. These soft decorative furnishings add a touch of color to otherwise boring sitting spaces. They work especially well when the pillow color contrasts with the couch fabric color. Consider adding three to five throw pillows to your current couch setup and watch your sitting space come alive.
2.   
Removable Wallpaper
Want to spruce up your living room wall without committing to a complete paint job? Consider applying some removable wallpaper instead. There are hundreds of great removable wallpapers available at home décor stores.
Go for wallpapers that feature city skyline to add an urban touch to your living space. Alternatively, you can apply floral print wallpaper to add warmth and color to your living room. The best part about working with removable wallpaper is that you can undo it easily when it no longer feels fresh or exciting.
3.   
Real or Faux Plants
Indoor plants have been a mainstay in plenty of homes around the world. A well-executed plant arrangement can help you feel in-touch with nature without ever having to leave your home.
We recommend setting up plants in new and exciting ways. For example, you can attach used wooden crates to your home's walls and insert small potted plants inside. If you want to maintain such an arrangement without taking on additional responsibility, consider using faux plants instead of real ones.
4.   
Cute Kitchen Accessories
Want to make your kitchen look more exciting? Consider investing in kitchen accessories that add a touch of character to your cooking space. This could be something as simple as a set of colorful silicone whisks.
If you want to go all-out, you could even invest in a high-end artisan mixer. Placing cute and colorful items around your kitchen gives it a more inviting appearance. Such items also make for great conversation pieces at your next dinner party.
5.   
Mirrors
Is your living space looking a bit cramped? Try setting up a wall mirror to add the illusion of space. This is especially useful for walls that have a bare appearance and do not contain any artwork or pictures.
Don't know what size of mirror to choose? A great rule of thumb is to select a mirror that is approximately two-thirds the size of the furniture it is installed above.
6.   
Layered Rugs
They say a good rug can tie a room together. But what about multiple rugs layered on top of one another? This idea might sound like it could lead to disaster. However, there are plenty of tasteful ways to layer small rugs on top of larger ones that span most of the room.
This arrangement adds color and textural complexity to your floor. It's a great way to keep things looking exciting, even when the rest of your furniture may not be so.
7.   
Painted Floors
Wood and vinyl floors were all the rave several years ago. However, they can start to look a bit boring over time.
If you don't want to remove your floorboards and start from scratch, consider painting your floor bright colors. Painting wooden floors white can brighten up a room significantly. Similarly, a bold color like sage green can give your room an earthy and serene feel.
Final Thoughts
As you can see, there are plenty of fresh and inspiring home décor ideas to try out. Consider experimenting with some of the ideas above if you want to give your living space a major makeover.