7 Unique Christmas Decoration Ideas to Try Out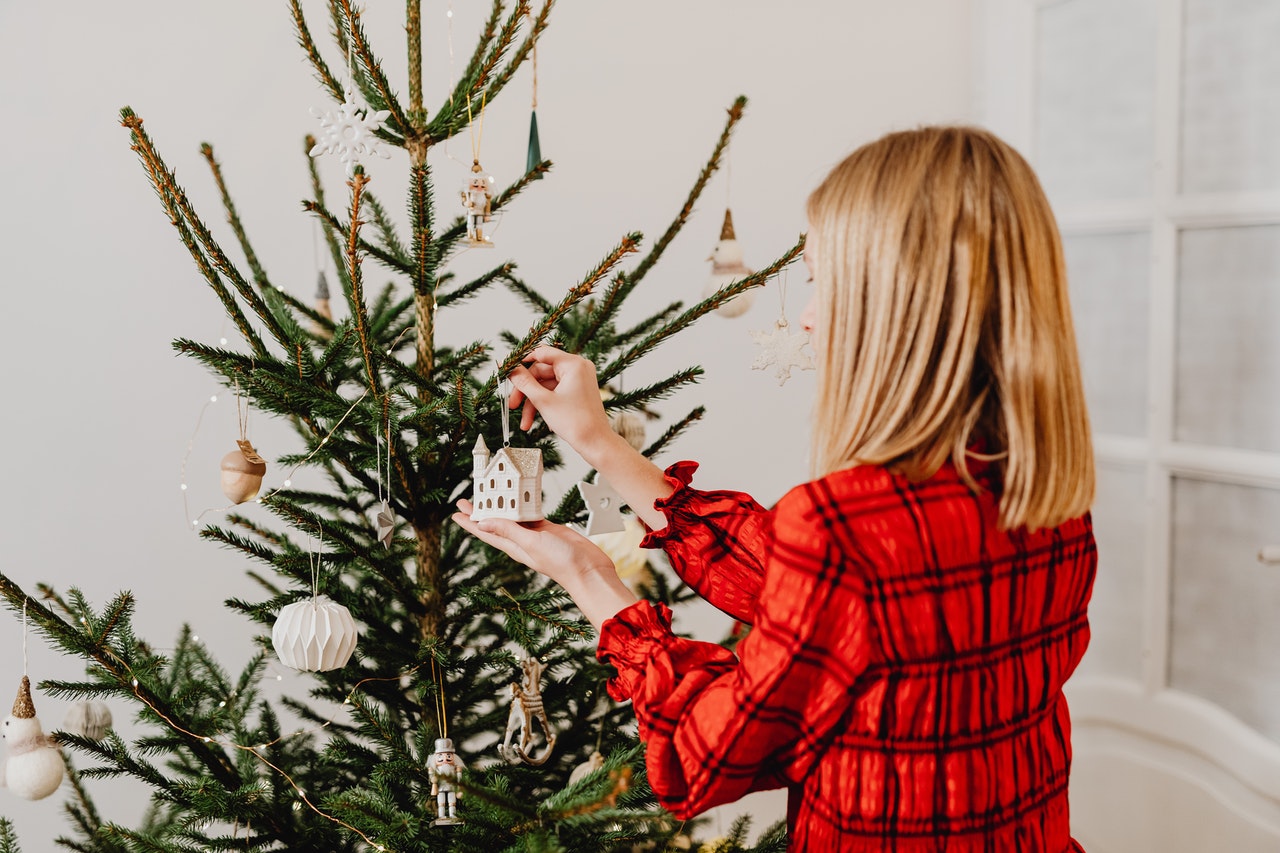 Want to really stand out from the crowd this Christmas season? Then consider setting up some of the unique Christmas decoration ideas on our list.
1.   
Chalkboard Ornaments
Christmas baubles are a staple on any Christmas tree. However, the standard bauble design can be a bit boring. The good news is that we've found a super easy way to customize these ornaments and make them truly special.
Start by painting your baubles black using chalkboard paint. Once the paint has dried, you can create various designs on the surface using chalk. This idea is great for creating custom images or messages that express your love for the Christmas season.
2.   
Snow Globe Jars
Nothing captures that Wintery Wonderland feeling quite like a snowglobe. These decorations can be purchased from most home décor stores. However, we recommend creating your own snow globes in jars.
You can accomplish this simply by filling large glass jars with faux snow or cotton and placing tiny Christmas trees, figures, or toys inside. You can then set these jars up on the different tables around your home.
3.   
Plaid Christmas Tree Skirt
The right skirt can make or break your Christmas tree arrangement. These skirts add a soft touch to displays and offer a comfy fabric to place your presents onto.
For a unique Christmas tree skirt, try repurposing an old flannel shirt. This adds some much needed color and patterns to your Christmas tree arrangement.
4.   
Cookie Cutter Ornaments
If you're done making Christmas cookies for the season, why not use your cookie cutters as ornaments? Consider wrapping your favorite star or Christmas tree shaped ornaments in twine or fabric and tying a string around them before hanging them up on your tree.
You can come up with some exciting looking ornaments depending on your cookie cutter collection.
5.   
Christmas Ladder
Want to create a new decoration space in your living room? Consider placing a wooden ladder against your wall and decorating it.
This idea works well if you already own a wooden ladder with a nice rustic look. Try stringing ribbons between the ladder's legs and hanging small ornaments. You can also stick paper cutouts of your favorite Christmas shapes to make this idea more special.
6.   
Add a Santa Mailbox
If you want to add a special decoration for your porch or entrance, consider creating a small Santa mailbox. This could be as simple as painting a wooden or cardboard box red and writing "Letters to Santa" on the front. You can then tell your kids or house guests to drop their letters to Santa in this box.
7.   
Mug Display
If you already own many Christmas themed mugs, why not show them off to visitors? Consider arranging each of these mugs on a shelf in your living room and placing ornaments and small fake tree branches in between them.
Final Thoughts
The home décor ideas mentioned above are just a few of the many ways you can spruce up your home this Christmas season. So try getting creative this holiday season if you want to become the talk of the town.