Cuba - Forever a Beauty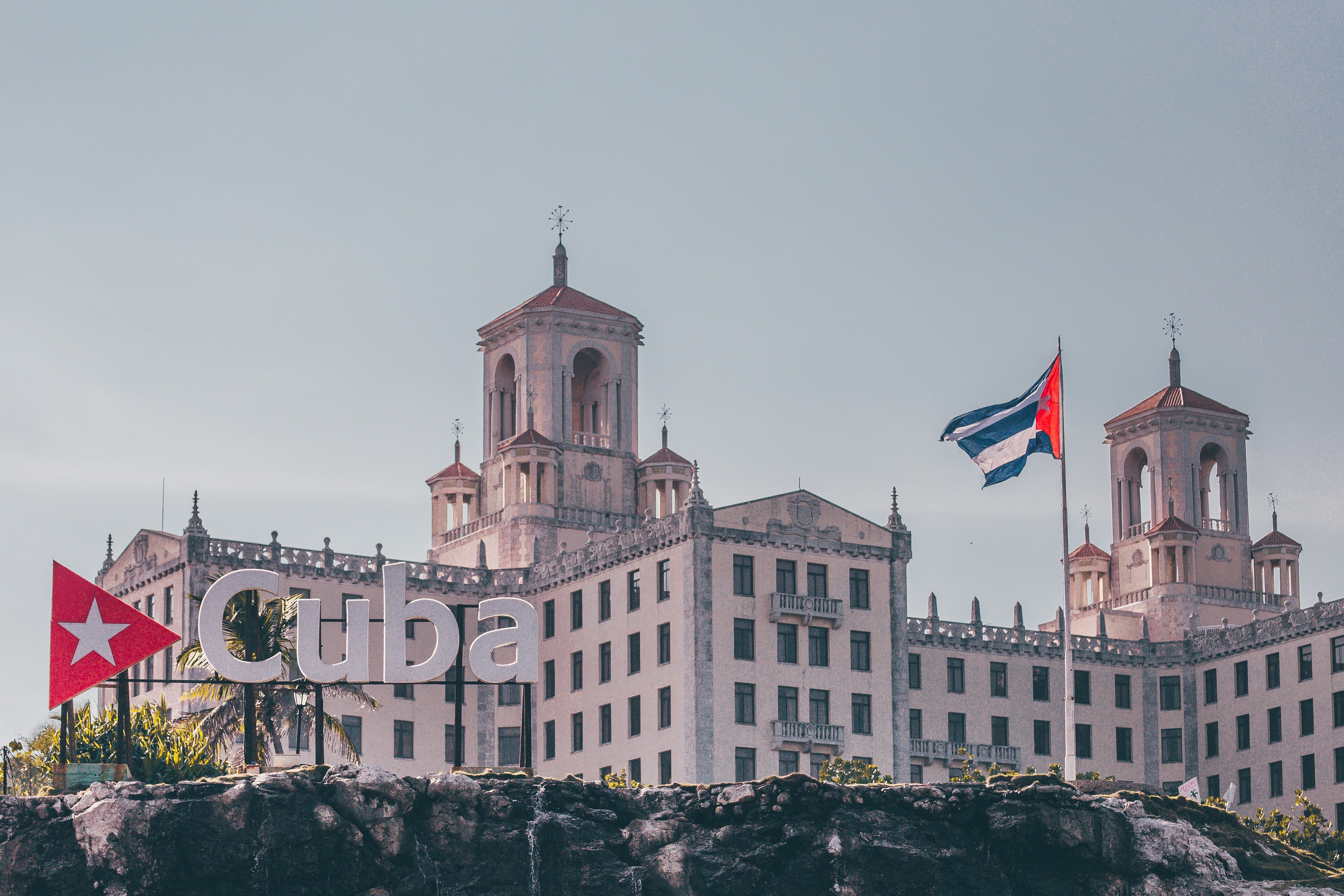 Cuba is a place of beauty with a rich history. It is a place of everlasting music no matter how times change. The vibrant culture that is characteristic of Cuba will remain irreplaceable.
Cuba is a place where even tourists truly experience the beauty of living there. You are able to visit, talk and spend time with locals and understand their daily life and history. Once you are there, you don't feel like a tourist passing through. Rather, they make you feel like one of their own.
Despite decades of political isolation, Cubans have been beyond resilient. There are parts of the country that have yet to be discovered; walking through colonial cities and soaking the sun on the white sand beaches, you won't be trampled by tourists.
You will be able to treasure authentic Cuban cuisine rather than food from chains and franchises like Starbucks and McDonalds. Cubans have always welcomed tourists with open arms and have been happy to see them, striving to give them an authentic travel experience as they tour through this colorful isle.
With an average monthly salary of $30, the locals don't have a lot. They visit the meat sections and produce aisles in grocery stores only to find them empty and are hence forced to be on waiting lists for rationed meat and eggs. Still, they have the biggest hearts that welcome tourists and open their homes and cars to them despite the limited resources.
If you ever decide to visit Cuba, here are a few places we would recommend visiting:
La Finca Vigia
La Finca Vigia, also called Hemingway's Home, is preserved just like Ernest Hemingway left it. This exquisite home comes with an amazing view and was Hemingway's sanctuary where he wrote and reflected. It houses an original Picasso and some of the most unique details in his closet.
Town of Trinidad
This gorgeous beauty with Spanish architecture and art is a UNESCO World Heritage Site and is a far cry from the 19th century sugar town it once was.  Around town, you will find fruit vendors with the purest and sweetest fruits possible because close to no pesticides are used in farming.
Havana Jewish Cemetery
Cuba is home to one of the first Holocaust memorials. Other countries took a few years to commemorate the genocide of the Jewish people, but Cuba was quick to memorialize it. This beautiful cemetery has been the center of attention internationally and is working towards restoring individual graves.
Callejon de Hamel
This is a narrow alley in Havana that is not to be missed. Throughout the alley, you will notice murals and sculptures relevant to Afro-Cubans and the impressive part is how they have used items like pinwheels and bathtubs in their art. This whimsical beauty has become a holy sanctuary for Santeria and other Afro-Cuban religions.
Fusterland
Fusterland was a poor fishing town that has now been converted to a colorful haven of tiled sculpture through mosaic. The incredible genius behind this is Fuster, a Cuban artist. As you walk through this city, you lose yourself in its art in hidden spots and stairwells. It is happiness personified and a perfect detour for a day trip.
Havana Queens
As you traipse through Havana, you might be fortunate enough to come across a dance troupe rehearsing different dances like break-dance. All of it comes together beautifully in perfect synchronization. These dancers gather from all over the country and are choreographed by a young, 21-year-old Cuban.
These spots are just some of the many attractions that gives one the authentic feel of Cuba, my motherland.